📎 Use case - Opinions / Influence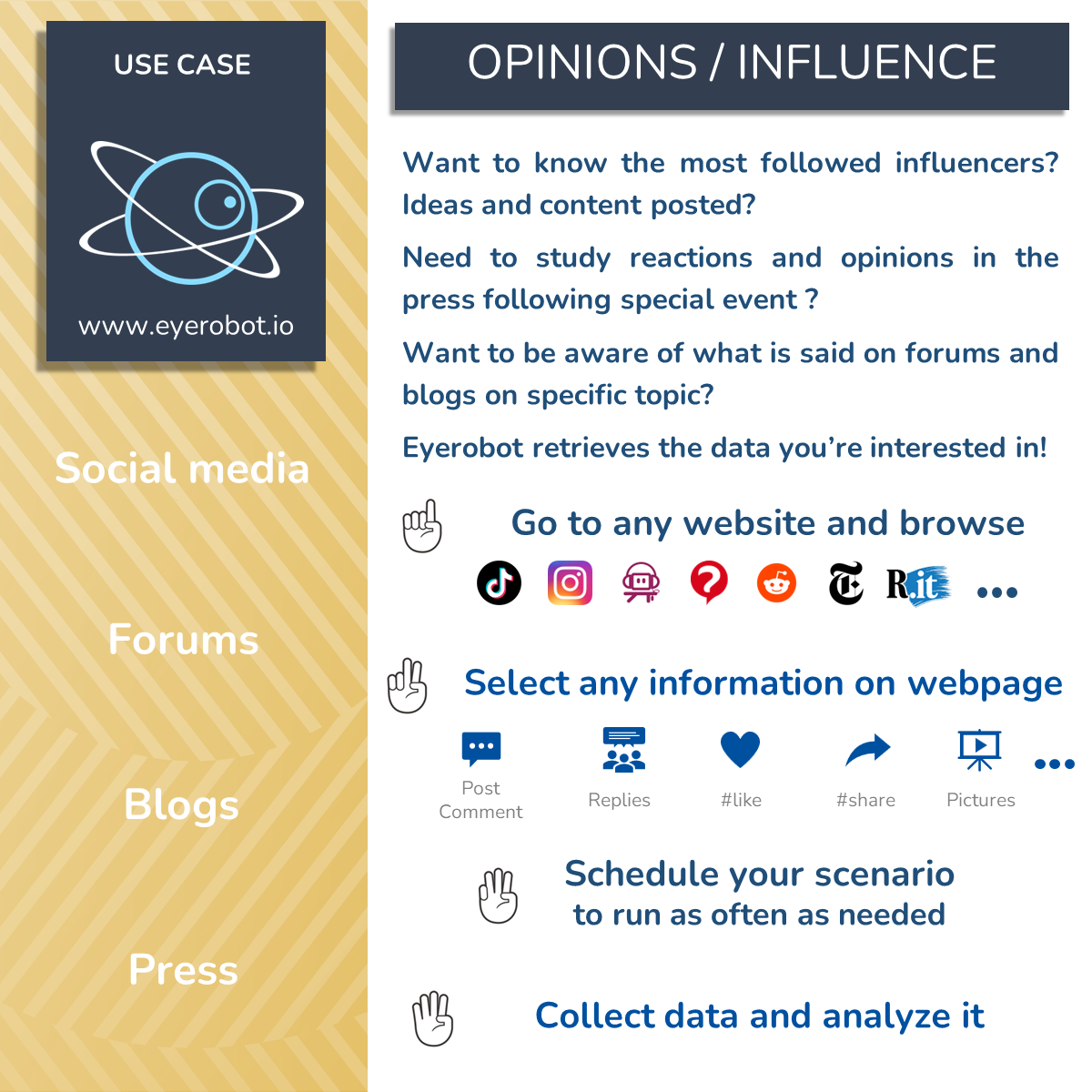 Follow opinions and influencers on the web with just a few clicks.
Want to know the most followed influencers on social networks? The ideas and content posted? the most shared?
Need to study reactions and opinions following special event? What do readers of the web press think?
Want to be aware of what is said on forums and blogs on a specific topic?
Eyerobot retreives data you're interested in, without restraint, in a few clicks!