A complete SaaS solution for automation, testing and webscraping.
Configure your robots in a few clicks and launch them, all from a simple browser.
Automate your application testing, pull, aggregate and organize data from any source.
Whatever your needs in price monitoring, e-reputation, OSINT, document monitoring, or application testing, Eyerobot has been designed to meet them and let you focus on your business and your added value.
Eyerobot has been developed from scratch, and does not rely on third party technologies like Puppeteer or Playwright. The user behaviors are therefore as close to the real thing as possible, allowing for accurate and realistic testing and unparalleled behavior imitation.
Available to all
Since the conception of Eyerobot, our teams have taken particular care to make the tool accessible to all types of users, so that the most functional as well as the most technical can create robots according to their needs.
Full SaaS
Nothing to install or configure. As soon as your account is created, you have access to all our features, accessible everywhere.
Without administration
No administration is required. All servers are automatically managed, started and shut down in a few milliseconds, according to the needs of each. Updates are automatic, and do not cause any downtime.
API
An API allows you to integrate and automate the use of Eyerobot. Whether it is the management of your scenarios, the launching of your robots or the recovery of logs, files and data.
Multi support
Eyerobot allows you to automate robots both on the Internet and in Android, through any scripts or command line libraries. In any case, the ecosystem is fully integrated, so you can mix all the uses.
Documentation
Documentation is available for both users and developers. Our API documentation is automatically updated in Swagger (OpenAPI) format.
Quickly create your scenarios in a few clicks
Eyerobot's intuitive interface makes automation accessible, regardless of your technical level.
Each action can be tested directly from the Toolbox to observe the result.
Deploy in seconds
As soon as you launch your scenarios, the instantaneous deployment of servers is done automatically. You only have to follow the progress of your live scenarios.
A task scheduler allows you to program your launches for you.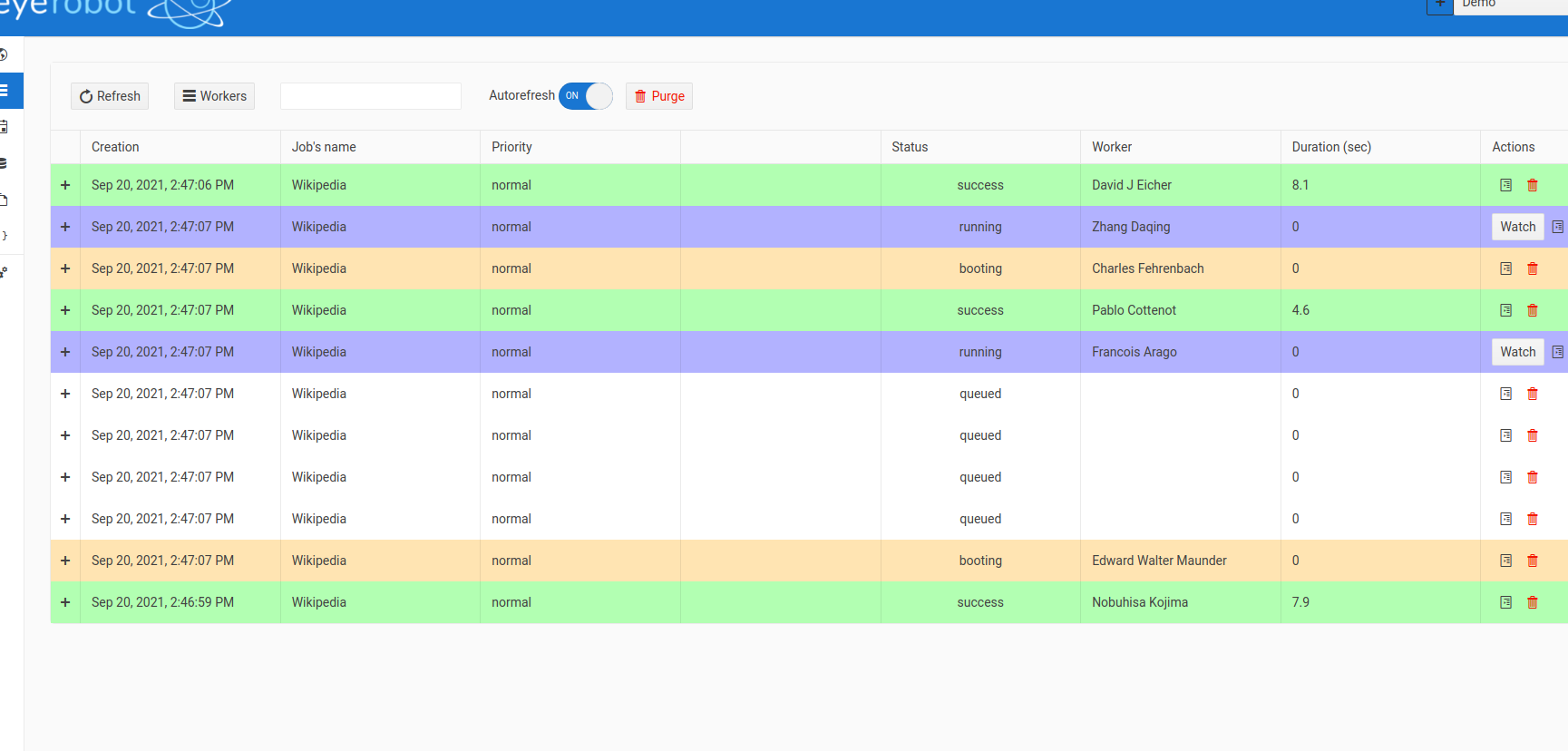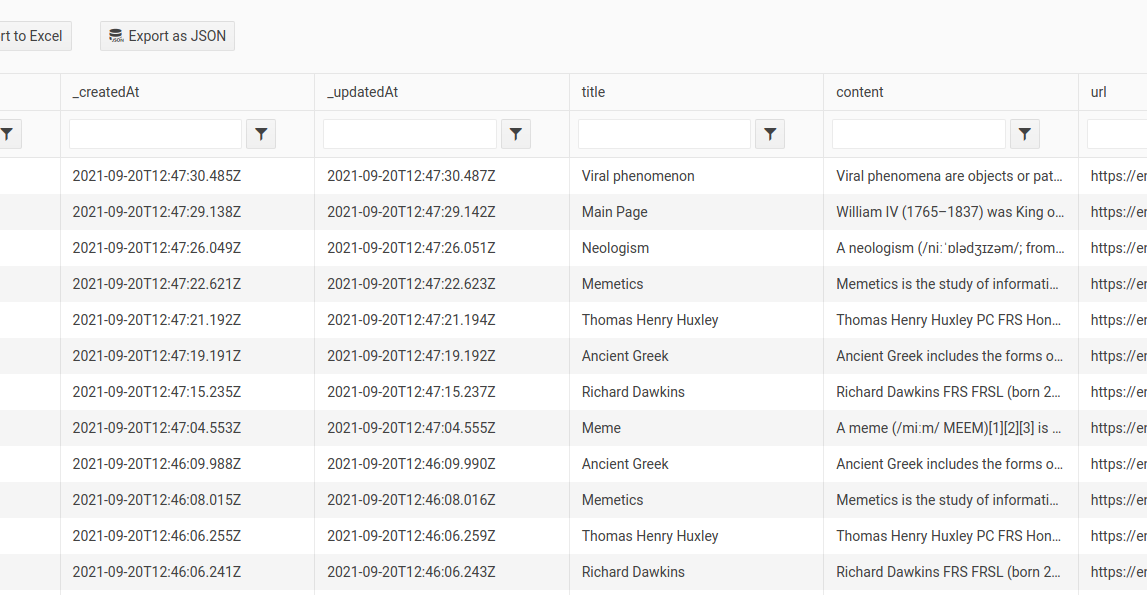 A complete integration
All functionalities are available via a REST API. Libraries are available for a better integration in all programming languages.
Your robots can insert their results directly into your database, or to your API.
A full solution
Rather than reusing existing technologies, Lilac Intelligence Software has chosen to recreate each technology to avoid existing pitfalls and offer a unique experience.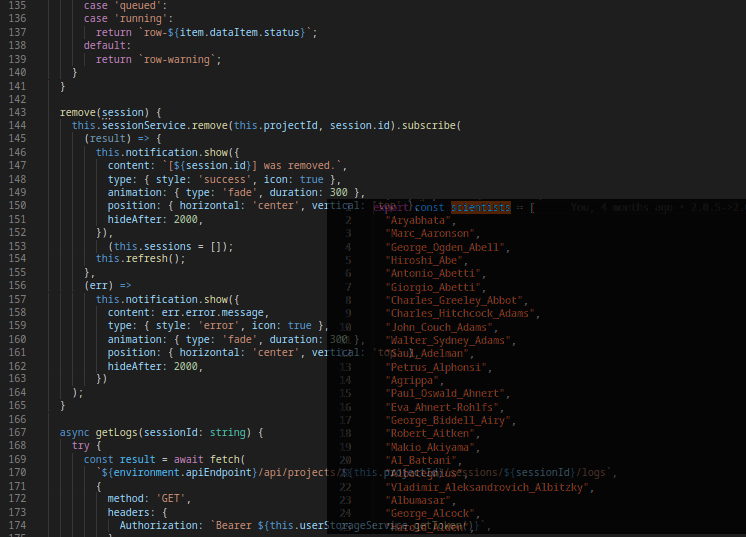 About the company
Lilac Intelligence Software
Founded in 2012, Lilac Intelligence Software has continued to innovate by bringing automation-related products to market.
Eyerobot
Automatisation, testing, webscraping
Spearheading our products, Eyerobot has brought together all of our solutions to unify and simplify our offering, which includes web-based automation, Android, and all Linux-compatible automation technologies.
Eyeproxy
Proxy service aggregator
To facilitate the use of proxies and to allow a geolocation of our robots on a city scale, we have created a service allowing to group several types of suppliers in a single solution.
Netwoof
SaaS Webscraping and automation tool
Netwoof is the original product of Lilac Intelligence Software. After many years of loyal service, he will have retired in 2022. For the memory :)
https://www.netwoof.com
Leave us a message
Contact us
For any information about our products and prices or your needs, leave us a message. We will answer you as soon as possible.